Hypertension -A Global burden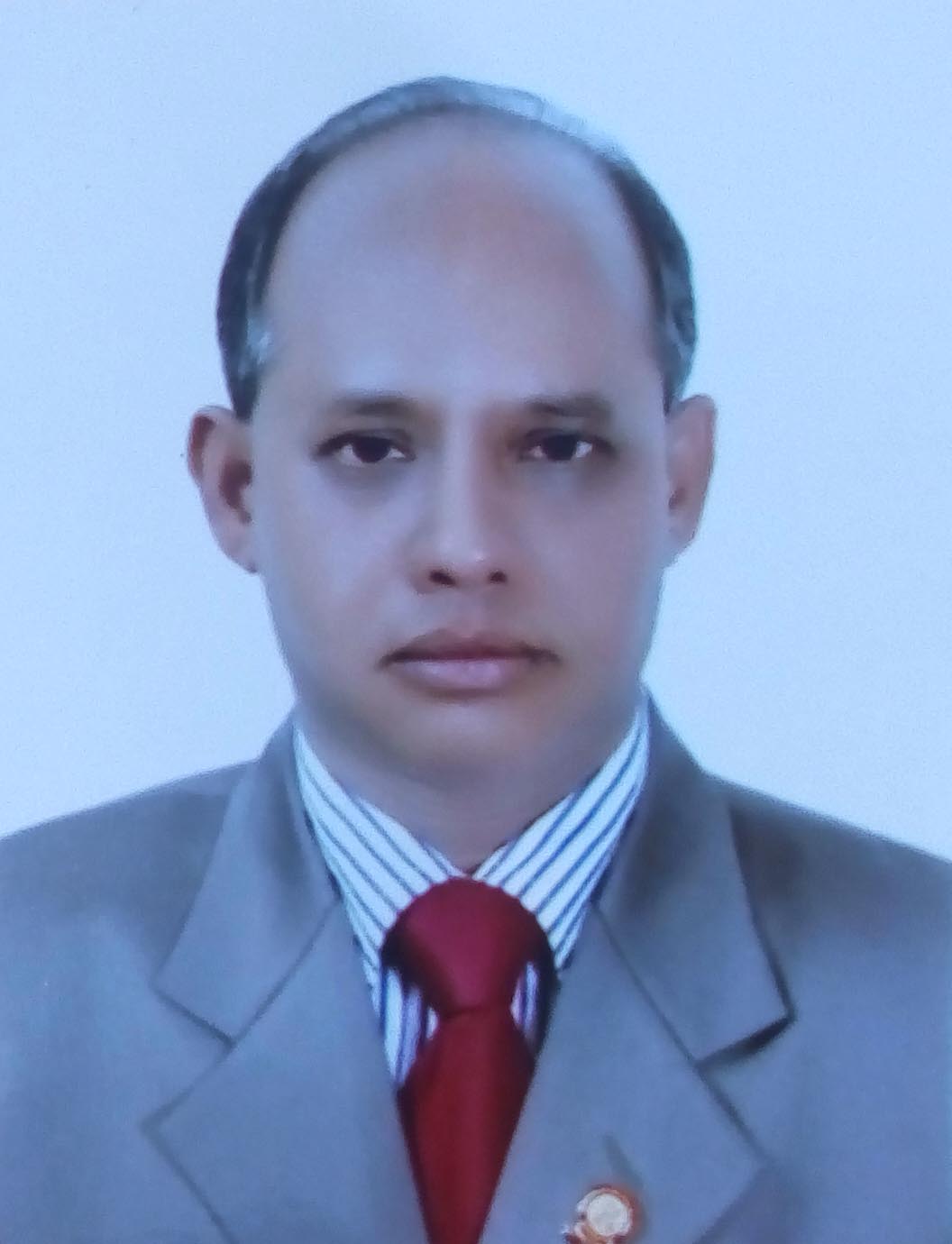 "Hypertension - A global burden"
Professor Dr. Md. Zakir Hossain
President (Honorary)
Hypertension and Research Centre, Rangpur
Professor & Head of Medicine
Shaheed Ziaur Rahman Medical College, Bogra
Ex-Principal, Rangpur Medical College, Rangpur
Global Burden of Hypertension
More than 25% of the world adult population is already hypertensive

The number is projected to increase to 29% (1.56 billion) by 2025

Almost 75% of the worldwide population with HTN will be in developing countries

In Bangladesh, prevalence of raised blood pressure among adults aged ≥ 18 years in 2014 was 25.1% & 26.1% in male & female respectively

is most prevalent risk factor for cardiovascular and renal diseases worldwide, contributing to -

one half of the IHD, and

≈ two thirds of stroke

Worldwide,1 million deaths occurs from hypertension per year

In 2002, it was named 'the number one killer' by WHO in The World Health Report
Why Hypertension is so important?
A term, triple paradox is helpful to understand the importance of it. It is-
Easy to diagnose but often remains undetected

Simple to treat but often remains untreated

Despite availability of potent drugs, treatment often is ineffective
How Hypertension is defined?
Any definition of HTN is arbitrary. According to JNC 7, a most acceptable guidelines for hypertension noted Hypertension as-
A systolic blood pressure ( SBP) ≥140 mmHg and/or a diastolic (DBP) ≥90 mmHg based on the average of two or more properly measured, seated BP readings on each of two or more office visits.
Blood Pressure Categories:
According to JNC VII, level of Hypertension is classified as below:
| | | |
| --- | --- | --- |
| Stage | SBP mm Hg | DBP mmHg |
| Normal | <120 | and <80 |
| Prehypertension | 120-139 | or 80-89 |
| Stage 1 hypertension | 140-159 | or 90-99 |
| Stage 2 hypertension | >_ 160 | >_100 |
Types of Hypertension
Primary Hypertension:

also known as essential HTN
accounts for about 95% of cases of HTN
no universally established cause known

Secondary Hypertension:

less common cause of HTN (5%)
secondary to other potentially rectifiable causes
Causes of Secondary HTN:

Common

Renal disorder
Drug induced
Thyroid disorder
Sleep apnea

Uncommon

Pheochromocytoma
Cushing's Syndrome
Coarctation of Aorta
Primary Aldosteronism
Risk factor:
Family and personal H/o HTN, CVD, dyslipidemia and diabetes
Smoking habits
Dietary habits
Recent weight change; obesity
sedentary lifestyle (lack of physical activity)
Snoring, sleep apnea
Low birth weight
Diagnostic Procedures
Positive presentation with risk factor
History and Physical examination including BP measurements
Laboratory investigations
Further diagnostic tests
Presentation:
A patient with Hypertension is frequently Asymptomatic until the development of complication. Many patients may be incidentally found as hypertensive during their visit with the doctor for another health related problem. But some patient may present with symptoms as:
Headache
Breathlessness
Bleeding from nose
Fatigue
Sleepiness
Profuse sweating
Blurred vision.
Investigations:
Laboratory investigations is not mandatory for diagnosis of Primary hypertension. But limited investigations may be necessary for evaluation of patients status during initial visit.
Occationally extensive investigations may be required when secondary cause of hypertension is sustected. Routine investigations includes:
Urine for blood, protein and glucose
Urea,electrolyte and creatinine
Blood glucose
Lipid profile
Thyroid function test
ECG
Treatment:
Treatment is based on Non-Pharmacological and pharmacological approach.
By Life style modification. It includes:
Physical activity.
Weight reduction.
Moderation of alcohol
Smoking ceasation
DASH diet: DASH diet includes plenty of fruits and vegetables, low fat dairy product, whole grain, fish, lean poultry, and nuts, diet low in saturated fat low sodium and adequate potassium.
Pharmacological:
Choice of pharmacological treatment depends on variety of factor which includes
Age, Race, pregnancy, stage of HTN, therapeutic target, drug cost, dosing side effect and contraindication, associated co-morbid condition needed to be treated-compelling indication.
Initial drugs for control of Hypertension are:

ACE inhibitor
Angiotensin receptor blocker
Thiazide diuretics
Calcium Channel blocker
Target BP:
Eligible population

Target BP

General population upto age 79

BP < 140/90 mmHg

General population aging 80 or above

BP < 150/90 mmHg

Any age with:

DM, CKD, PVD, CAD, Cardiac failure, aortic aneurysm, secondary prevention of stroke and TIA

BP < 130/85 mmHg
Target organ:
Epidemiological data suggests that hypertension remains a major modifiable risk factor for cardiovascular disease through target organ damage. Major target organ that involves are -Heart, Brain, Kidney, Peripheral arteries, Retina.
Complications:
Smooth muscles hypertrophy
Hyaline arterio-sclerosis
Aortic aneurysm
Aortic dissection
Wide spread atheroma develops may lead to coronary artery disease and or / CVD
Increased peripheral resistance that aggravate hypertension
Central nervous system:
CVD
TIA is more common
Hypertensive encephalopathy
Eye:
Hypertensive retinopathy
Heart:

Excess cardiac mortality and morbidity
Left ventricular hypertrophy
AF Common due to left ventricular diastolic dysfunction.
LVF

Kidneys:

Protenuria
Progressive renal failure by damaging renal vasculature
Benefits of lowering BP:

Average percent reduction-

o Stroke reduction

35-40%

o Myocardial infarction

20-25%

o Heart failure

50%
Follow up:
Patients taking antihypertensive therapy require follow up at 3 monthly intervals to maintain BP, minimize side effects & reinforce lifestyle advice. Patients with target organ damage require more frequent follow up.
Conclusion:
Hypertension is the most recognised treatable risk factor for cardiovascular mortality and morbidity. The asymptomatic nature of hypertension and the inherent variability in blood pressure can delay the diagnosis and treatment. Effective management requires continuity of care by a physician, awareness of the patient and active involvement of educated person of the society. As well as, institutional care is very much important to establish a regular follow up & extensive care as per need. Hypertension & Research Centre, Rangpur is such an institution that provide all the facilities that is needed for a hypertensive patient with or without target organ damage.
Hypertension and Research Centre, Rangpur
An Overview
Hypertension and Research Centre, Rangpur is a sister-concern of Dr. Wasim-Waleda
Foundation.
Milestones:
Established on 14th November 2008, Rangpur, Bangladesh.
Registered by ministry of social affairs, Bangladesh.
Started lab facilities as a part of expansion of activities.
Research work started from July, 2011
Hypertension detection center started from 2011.
Necessities for HTN care centre:
High burden of hypertensive patients
Low resource community
Least awareness of HTN
Silent killer disease
Social responsibility
Prerequisite of registration of patient
Only Hypertensive patients can be registered this centre. Besides, any disease accompanied with hypertension as like as stroke, ischaemic heart diseases, paralysis etc are treated here.
Registration subscription fee
Registration (including a guideline & prescribing book): 50tk.
Subsequent follow-up fee: 40tk.
Flow chart of treatment:
Registration & Personal Data fill-up
Providing a guideline & prescribing book
Counseling
Treatment by a Senior Medical officer
If needed or as per patients wish consult with a consultant
If needed or as per patients wish consult with chief consultant
If needed medical board is formed for better management
All the above mentioned process need no additional free.
Patient profile:
Total patient: 20073 (up to 27.10.17)
Daily patients: 40-50
New patient: 5-10 Daily
Follow up patients: 30-40 daily.
Activities of HTNCRp:
At very beginning only treatment of hypertensive patients in low cost
Create awareness for HTN & its consequences
Detection of HTN
Preserve the data of hypertensive patients
Research activities about HTN
Provide comprehensive service to the hypertensive patients; including quality investigation facility, target organ care facilities
Activities performed yet:
Arrangement of free medical camp: 31
Awareness generation program: 218
Free blood pressure check up camp: 73
Scientific seminars: 26
Publications of health magazine yearly: 03
Observation of various remarkable day like world hypertension day
Achievement:
Within about 9 years of establishment-
Over 20,073 (upto 27 October 2017) hypertensive patients have registered in the center from northern zone of Rangpur division.
Research done: 06
Research ongoing: 06
Thesis done: 07
Publications: 09
Scientific paper presentation-15
Visions of HTNCRp:
Development of guideline in management of hypertension & its complication.
Establishment of complete laboratory facilities.
Establish branches throughout the country
Act as a partner organization in collaboration with Gov and NGO's in NCD study & control program
Establishment of target organ damage management centre
Stroke care corner
Kidney care centre
Heart care corner